Well.. not
there
.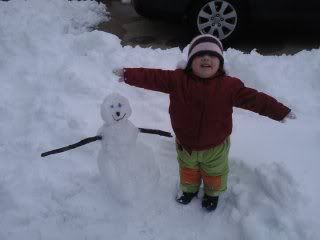 Josh and Leah are there.
In the wintry mess.
In the care of their fantastic Grandmom and Pop-Pop.
Al Sarah and I, on the other hand, are
here
.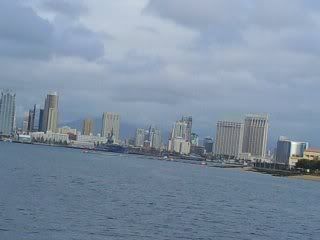 In California. San Diego to be exact.
Celebrating a big milestone in a friend's career and taking advantage of an opportunity to bask in sun, warmth and the Pacific.
Random blahging on the week so far:
1. My husband grew up with some wonderful people, who picked a wonderful place to live and work.
2. After weeks and weeks of horrific cold and relentless snow, sun and warmth can literally make me weep.
3. Baby Sarah travels as well as Baby Leah. Timezones may confuse her, but she is hanging in there like a champ.
4. Tourists are easy to pick out. We are the ones walking around in shorts and flip flops while everyone else is wearing coats and scarves.
5. If I remembered the photo cable this post might be interesting.